Crime and Justice
What Crime and Justice Data Do You Consider Key?
By Howard Parnell
July 7, 2010
Choosing the right measures of crime and justice requires an ongoing, open dialogue that considers both what the American people want to know and what experts consider most important for them to know.
As a starting point, State of the USA asked noted criminologist Henry H. Brownstein to compile draft a set of indicators for discussion and debate on the road to determining what's key. Public participation in this dialogue is strongly encouraged, in keeping with State of the USA's commitment to openness, inclusiveness and transparency.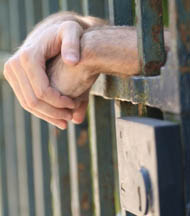 Brownstein serves as senior vice president and director of Substance Abuse, Mental Health and Criminal Justice Studies at National Opinion Research Center. (More on Brownstein from NORC). He organized his suggested measures in an eight-category framework for thinking about them as a coherent set.
What crime and justice measures do you consider "key? Help shape progress in crime and justice with your ratings and comments below:
Rate each set of sample measures below, e-mail feedback, comment at the end of the list. Feedback received via e-mail may be considered for future publication, with the sender's permission.
| | |
| --- | --- |
| | Victimizations |
Sample Measures and Sources:

Violent Victimizations


Sources:


Firearm Victimizations


Sources:


Domestic Violence


Sources:


Victimization of Children (Abuse)


Sources:


Victimization of Children (Neglect)


Sources:


Elder Abuse


Sources:
| | |
| --- | --- |
| | Street Crime |
Sample Measures and Sources:

Total Crime


Sources:


Violent Crime


Sources:


Homicide


Sources:


Property Crime


Sources:


Gun Crime


Sources:
| | |
| --- | --- |
| | White Collar Crime |
Sample Measures and Sources:

Corporate Malfeasance


Sources:


Cost of Consumer Fraud


Sources:


Violations of Environmental Law


Sources:
| | |
| --- | --- |
| | Cybercrime |
Sample Measures and Sources:

Use of Internet for Crime


Sources:


Identity Theft


Sources:
| | |
| --- | --- |
| | Criminal Justice Activity |
Sample Measures and Sources:

Total Arrests


Sources:


Violent Crime Arrests


Sources:


Drug Crime Arrests


Sources:


White Collar Crime Arrests (Fraud)


Sources:


White Collar Crime Arrests (Embezzlement)


Sources:


Violent Crime Arrests


Sources:


Arrests by Gender


Sources:


Arrests by Race


Sources:


Prosecutions


Sources:


Convictions


Sources:


Incarceration: Extent in the U.S.


Sources:


Sentences to Incarceration


Sources:


Prison Inmates


Sources:


Jail Inmates


Sources:


Recidivism


Sources:
| | |
| --- | --- |
| | Special Populations |
Sample Measures and Sources:

Homicide by Youth, Under 18


Sources:


Homicide by Youth, Under 15


Sources:


Youth in Youth Custody


Sources:


Gang Victimization


Sources:


Hate Crime


Sources:
| | |
| --- | --- |
| | International Comparisons |
Sample Measures and Sources:

Crime Comparisons


Sources:


Arrest Comparisons


Sources:


Homicide Comparisons


Sources:


Incarceration Comparisons


Sources:
| | |
| --- | --- |
| | Public Safety |
Sample Measures and Sources:

Fear of Crime


Sources:


Perception of Crime in Neighborhood


Sources:


Perception of Neighborhood Safety


Sources: