Kids Reading Study Highlights Concerns, Opportunities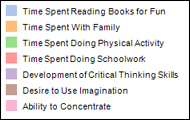 A new study on the reading habits of kids finds digital or electronic devices may have a negative effect on reading time, family time and physical activity -- and 39 percent of children ages 9 to 17 years old think that the information that they find online is always correct. Use an interactive graph to see how advances in digital technology are changing a generation of young Americans.
Report Highlights Indicators of Child Well-Being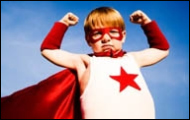 A new federal report on children in America includes some promising news on pre-term birth, teenage pregnancy and health care coverage. The report, which covers the health, activities, and general well-being of America's kids, found less promising statistics on child poverty and food security. Explore "America's Children in Brief" using an interactive reader.
BE A BETA TESTER
A 'beta,' or initial State of the USA website, is currently in development. To volunteer to participate in our future beta testing program, email us (with subject line: 'Beta Test'). All submissions are private. For questions, please use the feedback box below.

Support measuring national progress with a donation to State of the USA via PayPal.