Economy
Interactive Tutorial: Understanding the Unemployment Rate
February 5, 2010
Just because you're out of work doesn't mean you're officially unemployed. How could that be? Use the State of the USA's interactive tutorial to see how labor statistics are developed and what they represent.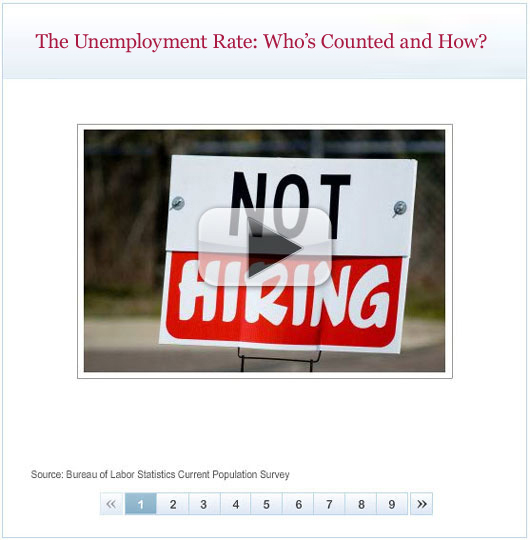 Design: Jennifer Nappi
Scott Gilkeson is chief data officer for State of the USA.
BE A BETA TESTER
A 'beta,' or initial State of the USA website, is currently in development. To volunteer to participate in our future beta testing program, email us (with subject line: 'Beta Test'). All submissions are private. For questions, please use the feedback box below.

Support measuring national progress with a donation to State of the USA via PayPal.