Spike in Cohabitation Linked to Economy, not Romance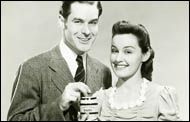 A new Census Bureau report says a sharp rise in the number of opposite-sex unmarried couples living together may be less about romance and pending marriage and more about jobs.
What do you think?
BE A BETA TESTER
A 'beta,' or initial State of the USA website, is currently in development. To volunteer to participate in our future beta testing program, email us (with subject line: 'Beta Test'). All submissions are private. For questions, please use the feedback box below.

Support measuring national progress with a donation to State of the USA via PayPal.